Call 800-916-7873
Text your questions to 269-601-4965
Canada shipping is flat rate at $25.00 USD.  All prices in USD
What's in the air we breath?

Shipping is delayed about 3-4 weeks, but if you need a pad right away, just let us know in the special instructions during checkout and we'll get one to you as soon as possible at no additional charge.
Thank you for your patience as we continue to experience high demand for our products.
Adults breathe 15,000 quarts of air daily, children even more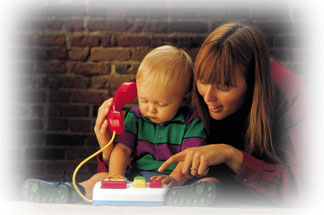 "The number of people who die from asthma has almost
doubled since 1979."
---American Lung Association

"The number of people experiencing sinus problems has
skyrocketed to 35 million."
---National Institute for Allergy & Infectious Control

"It costs American businesses $1500.00 per employee
annually due to indoor air pollution."
---American Medical Association

"Growing awareness of "Sick Building Syndrome" is
spawning new lawsuits."
---For The Defense Magazine

"Indoor air is always 2 to 5 times more polluted and may
be over 100 times worse than the outdoor air."
---Environmental Protection Agency

The immediate affects of polluted air on people are usually so small that they are not noticed with the first symptoms, but, their affects are cumulative and may not become apparent until after weeks or months of continuing exposure.


So what is in the air we breathe?
Air is gas that consists of free molecules in the ratio of about 78% nitrogen, 21% oxygen, 0.3% carbon dioxide and traces of helium, neon, other gases and water vapor. There are also contaminants which are described as: Solid, Germ & Gas Phase Contaminants.

These contaminants are concentrated in the indoor air we breathe. The 1973 oil embargo created the need for energy conservation. We tightened up the envelope of our buildings where we spend 90% of our time and locked these pollutants inside. We also created new sources of indoor pollution when pressed wood products came into use. Toxin gases escape from many of these newer products, causing sickness incidences previously unknown to most people.

Mold and mildew spores saturate the indoor air and are the most common particle pollutant in buildings. Mold is a fungus that grows on living things such as aging fruit, old bread, meat, etc. It can be controlled by exercising reasonable attention to cleanliness. Mildew however, flourishes usually in unseen and inaccessible places. The spores are released in the millions. Mold and mildew present a significant threat to people's health according to the World Health Organization.

Solid Phase - Organic and Inorganic Particulate - 35% of the cause of allergies.  Particles which must be collected by a highly efficient air cleaner.

CDC recommends the use of a HEPA filter for collecting very small particles. These particles must be controlled otherwise they provide a shadowing effect for the micro-organisms when they are carried through the UV radiation by the airflow, mainly by water droplets. This shadowing effect protects them from the UV radiation and destruction.

Standard HEPA filters are not a practical solution for use in a residence due to limitations of the average furnace fan motor.

Germ Phase - 34% of the cause of allergies
Microorganisms - Living things that must be controlled by UV Germicidal Energy

Gas Phase - 31% of the cause of allergies
Volatile Organic Compounds - Gases & Toxins, some even odorless, that must be oxidized by ozone or a photocatalyst like titanium oxide.

---
Air Cleaners by Air Quality Engineering, Inc

$12.50 FLAT RATE SHIPPING for the entire order!
800-916-7873