Call 800-916-7873 in USA  or  269-601-4965 in Canada
Text your questions to 269-601-4965
Notice: All prices in US dollars
#iaqdriveseverything
Our mission is to rescue the victims of abusive high pressure sales by empowering them with information, rewarding them with savings and retaining them with customer service.

Bacteria Kill Factors

The graph below clearly demonstrates the effectiveness of high efficiency air cleaning by way of a polarized media air cleaner.  Notice when the polarized media air cleaner is coupled with the power of an ultraviolet air cleaner, the bacteria is virtually eliminated.  This graph is to show the effectiveness of an ultra violet air cleaner when the application is necessary.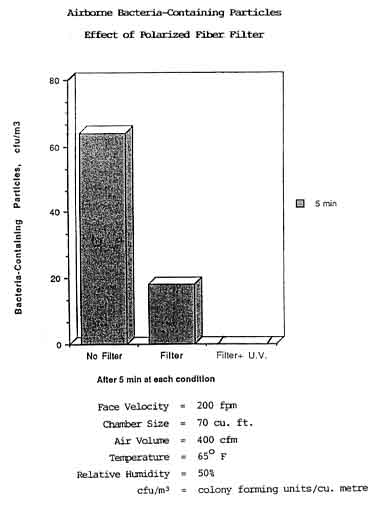 Polarized Media Air Cleaner only                               73%
Polarized Media Air Cleaner and UV Air Cleaner   100%

$7.50 FLAT RATE SHIPPING for the entire order!
800-916-7873